Field Locations
KISS Tournament games will either be scheduled on fields at the Kalamazoo Soccer Complex (KSC) or River Oaks Soccer Complex. Final schedules will be clearly marked with the field location. 
Kalamazoo Soccer Complex (KSC)
901 South Drake Road Kalamazoo MI 49009
KSC consists of TWELVE fields:
Two 7v7 fields (KSC3S, KSC3N)
Three 9v9 fields (KSC1, KSC6 & KSC9)
Six 11v11 fields (KSC2, KSC4, KSC5, KSC7 & KSC10)
Please DO NOT park in the Calvary Bible Church at all. There is lots of overflow parking in the Linden Grove middle school on the north side of the park, with a walkway through the trees that brings you out at the entrance. See map for details.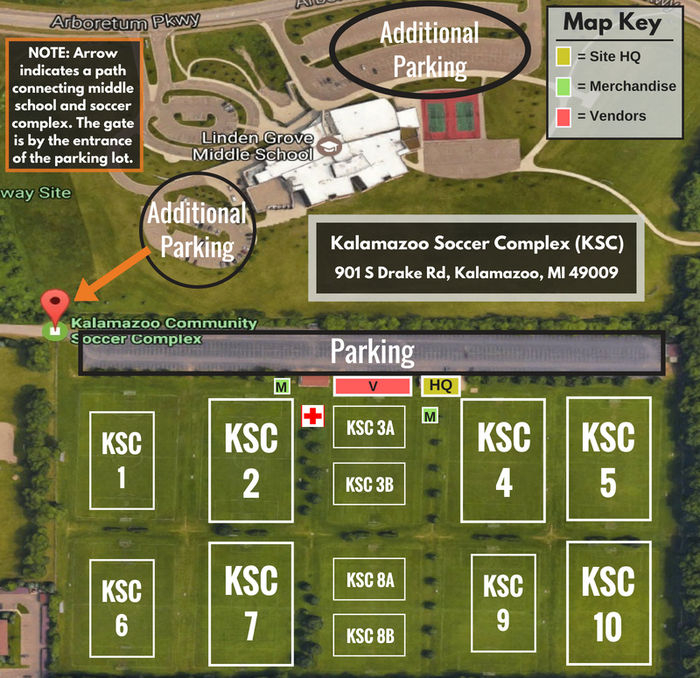 River Oaks County Park Soccer Complex (ROP)
9050 East Michigan Avenue Galesburg MI 49053
ROP consists of 16 fields with plenty of parking: 
Three 7v7 fields (ROP16, ROP19, ROP20
Six 9v9 fields (ROP12, ROP13, ROP17, ROP18, ROP6A, ROP6B)
Seven 11v11 fields (ROP1, ROP2, ROP5, ROP7, ROP8, ROP9, ROP14)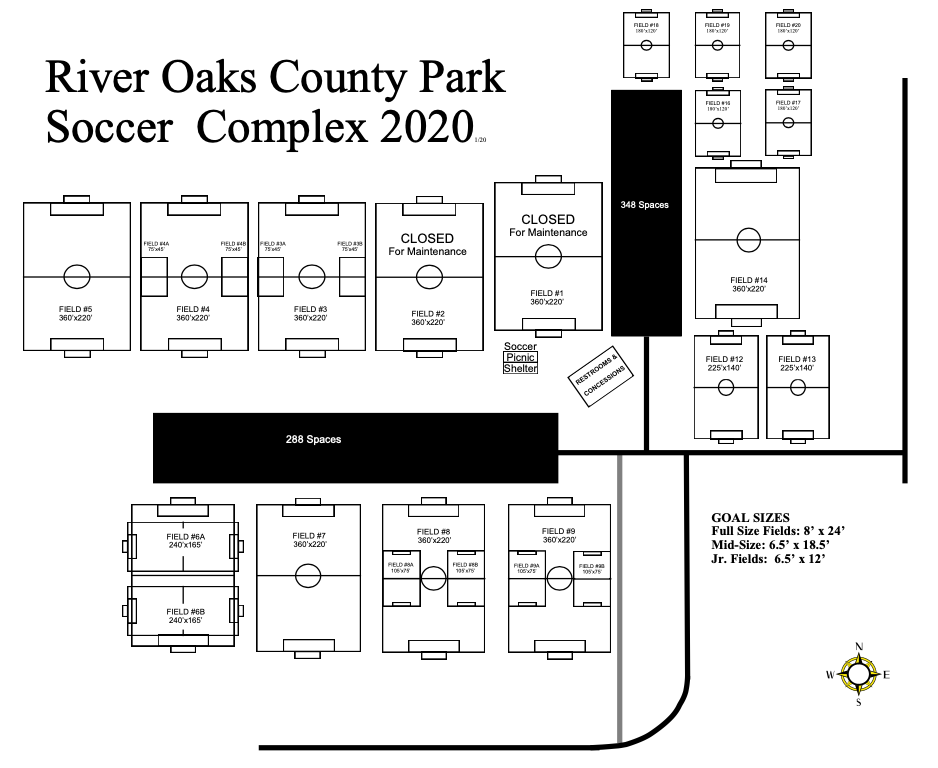 River Oaks Park County Park